A lot can happen in a year. Or half. And as I've been blogging (again) for somewhere between that, I thought I'd do a little recap/update.
So firstly, before I look back, I want to take a look around at the present. Today marks the release day of RJ Barker's phenomenal debut Age of Assassins. Age of Assassins is told first-person by Girton Clubfoot, an apprentice assassin, who along with his master, is hired to catch another assassin before they can kill a crown prince.
Other recent releases include Tom Lloyd's Princess of Blood, which has jumped up my TBR after listening to his reading at the Super Relaxed Fantasy Club (SRFC). Anna Smith Spark also read from her recent release, another debut, The Court of Broken Knives, which I have previously raved about. It's one thing to read an author's 'voice' but it's an entirely different experience to hear them give 'voice' to it.
Which brings me nicely on to the other debut authors I have covered on the blog over the past few months.
Firstly, Anna Stephens, seeing as we've just mentioned Anna Smith Spark. Her novel Godblind has been making the rounds in all the right circles – I've seen it appearing on bestsellers lists, magazines, even on the radio (yes, I know I can't *see* it on radio, but you know what I mean).
Next up, of course is Ed McDonald, who I would've mentioned before Anna Stephens seeing as his release was last week, but I couldn't bring myself to separate the two Anna's. Blackwing has been touted as the biggest fantasy release of the year, and it is certainly in my top 5 (I won't say which place, as I won't say for any of them). It's already making a splash, with teaser trailers, reviews, and CAKES – oh yes, much cake, and this cake is not a lie.
And lastly, but certainly not least(ly), Nicholas Eames' Kings of the Wyld. This book, and the author, are going from strength to strength. The limited edition print run sold so well that Anderida books, on behalf of Orbit, are preparing a second print run, with EVEN MORE fantastic artwork postcards. A fan also commissioned a colour version of the map from the book to help you on your adventure through the Heartwyld, which is now available to the masses. A little birdy tells me that the sequel, Bloody Rose, is almost finished, so if I see Nich gaming online before it is, I'll be sure to spam him into submission (pun intended).

In other current news, I had the privilege of hosting the cover reveal for John Gwynne's A Time of Dread over on Fantasy Faction. I've been a long time fan of John and his first series The Faithful and the Fallen, and to have beta read on everything since Malice has been an absolute blast. Let me tell you here and now, a little inside scoop, come closer, yes lean in, watch my whiskey ya eejit – A Time of Dread is next-level-Gwynne-goodness. I promise you, if you think that cover is amazing, then the story within is astounding. But you'll have to wait until 2018 to read it…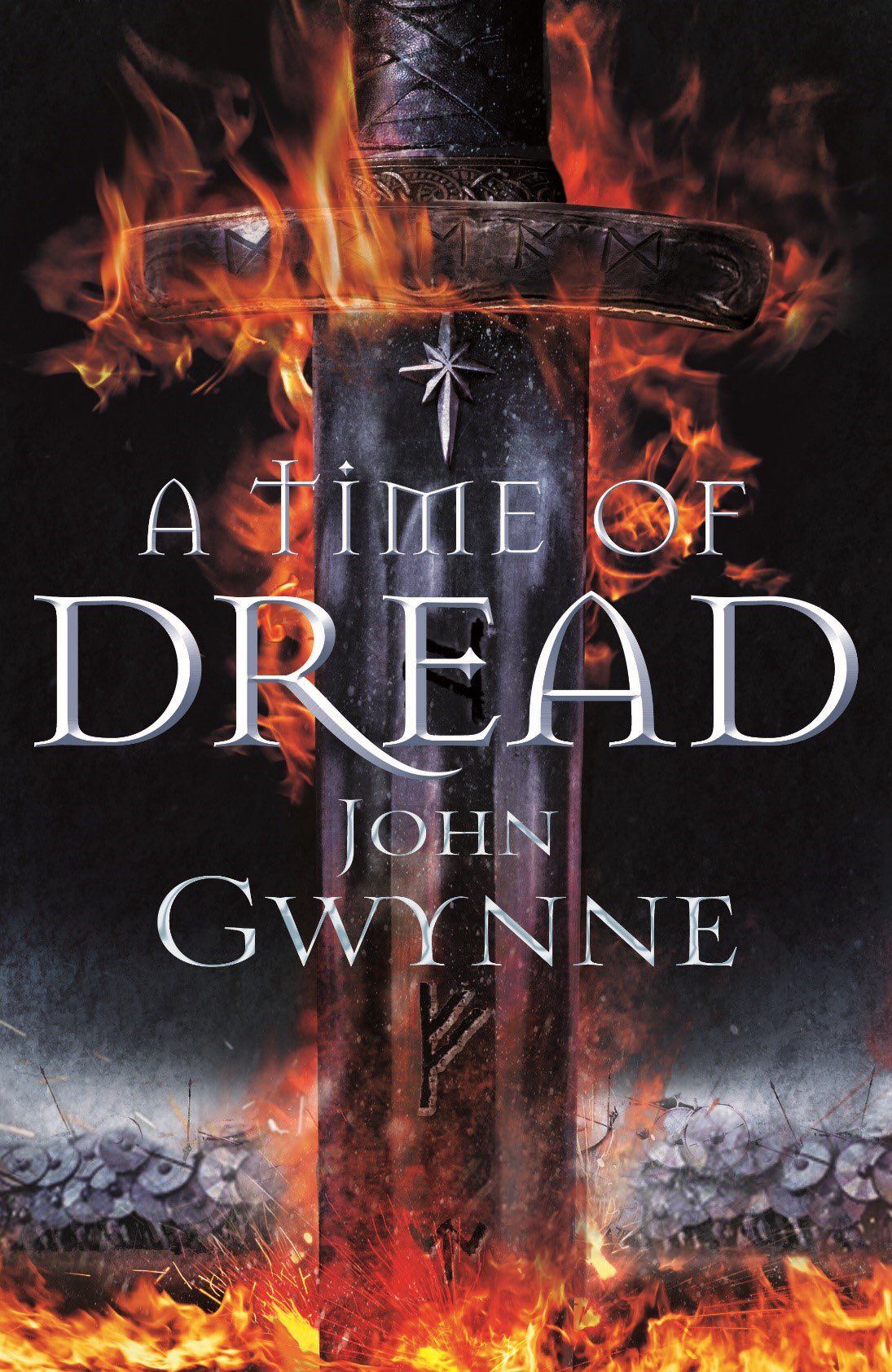 To wrap up recent events, I'd like to highlight several nominations in the 'Not the Booker Prize 2017' – namely Kings of the Wyld by Nicholas Eames, The Ninth Rain by Jen Williams, and Court of Lions by Jane Johnson. Whilst winning awards isn't an exact scientific correlation to selling more books, I feel that these three in particular deserve recognition for their works.
So, looking back over the past few months, it's been a bit of a whirlwind on the blog. Reviews, interviews, guest posts and feature articles – there's been a bit of everything. The two stand-out pieces for me, and judging by the reaction (views / comments / shares) from readers, were the interview mini-series with authors on producing their fantasy debuts, and the interview mini-series with editors.
Still looking back, one of the 'big things' to happen these past few months was Edge Lit. It was my first convention, and it's safe to say after a fantastic day that I'm hooked. Previously, I've only even been to evening events based on author panels or 'drinks', but conventions have both of those and then some!
Which is why, now looking forward, I've made a promise to myself that I will try and go to more events. For example, SRFC, and the upcoming Fantasy in the Court, this Thursday!
And, in terms of content on this site, I'm going to jump back to the interview mini-series mentioned earlier so as to jump forward. I have reached out to more debut authors to do a second round of 'producing a fantasy debut' interviews, including:
Deborah A Wolf, author of 'The Dragon's Legacy'
Dale Lucas, author of 'The Fifth Ward: First Watch'
T. M. Lakomy, author of 'The Shadow Crucible'
Shona Kinsella, author of 'Ashael Rising'
Melissa Caruso, author of 'The Tethered Mage'
And no doubt more…
I've yet to reach out to any editors interested in doing an interview, but I'm toying with a mini-series focusing on agents…and maybe even other book bloggers (kinda feel like I'm breaking the fourth wall with that one).
Before I leave you, I'd like to say a big thank you to all of you that actually read these ramblings. This blog wasn't just set out to review and rate books, it was set out to explore fantasy books and publishing as a whole. Authors, publishing (traditional and self), art, agents, events, editors, readers, bloggers, and even the occasional sensible article. I hope you've enjoyed the journey so far, as there's plenty more yet to come.
Cheers,
ME.